Dry wells... Yahoo!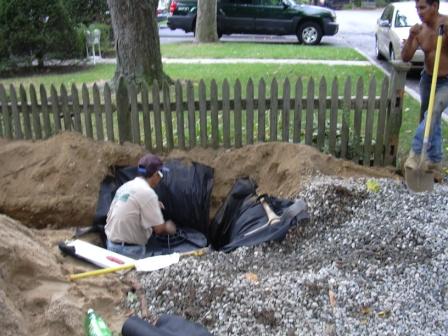 And shingles and siding on the back, too! The shingles are regular ol' cedar.
Every one of these rocks I hauled out of the basement pit. Not the neatest looking rock wall but, hey, it was free.
And speaking of free labor... the paint-crew has started. Sure, the inside is easy, but those second-floor exteriors will be a bitch!
And here's the finished result. Not bad for a paint crew who drink from sippy-cups.
The double window is new – sort of. We took the old window from the south side of the room and added it to the old window on the west side. A bit of new carpentry for the sill and moldings, some paint, and you can't even tell it's not original - fooled the building department, anyway.
But we're reusing other materials too… here's the old tub, moved into the new kids' bathroom.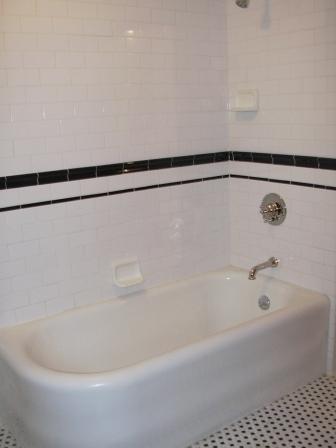 And this sink top and bowl in the downstairs powder room were attached to an old particleboard vanity that had been thrown into a pile of junk in my folk's barn about 50 years ago. I cleaned it up, added a new bridge faucet to fit the old holes, new drain and sink plug, and a new base.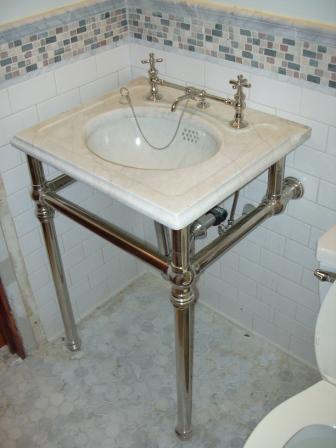 Rumford fireplaces in the family room and master bedroom. Details on this old and energy efficient (for a fireplace) design can be found here: http://www.rumford.com/ . My mother persists in calling it a "Rumsfeld" fireplace. There is, of course, a subtle difference: A 'Rumford' fireplace makes for a cozy afternoon in the family room. A 'Rumsfeld' fireplace, on the other hand, invades your kitchen - though I'm told the refrigerator will greet it as a liberator.
Here's one of them being put together: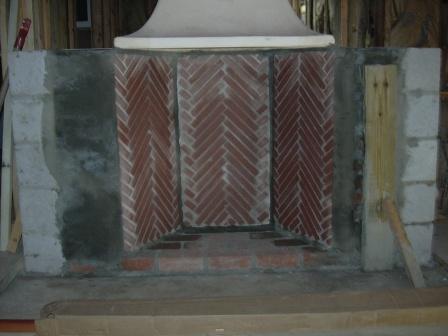 And finally the floors go down!
Oak in the family room: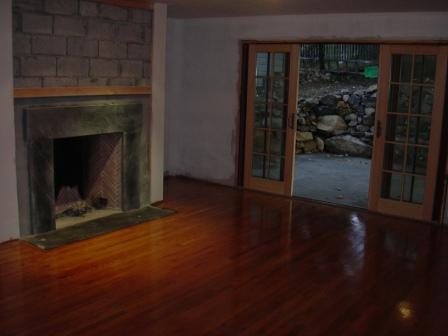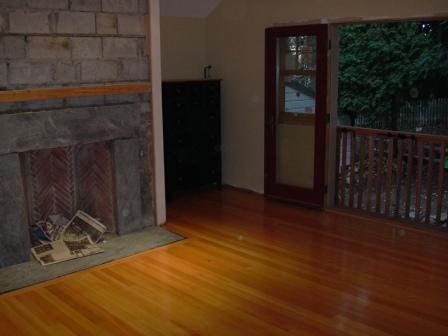 And Douglas Fir, to match the other bedrooms, in the master bedroom :