The Mud Room - completed August 2007
We still have a place-holder light here.
Our office... completed in July 2007.
It's tough to tell... but the top picture on my bulletin board says "Dad is poop" ... With a drawing of a person labeled "Rachel" and a big blob of brown labeled "you". What can I say - she may be six years old, but she call's 'em like she sees 'em.
It should be noted that Mom is never, ever "poop."
This is the back side of the room.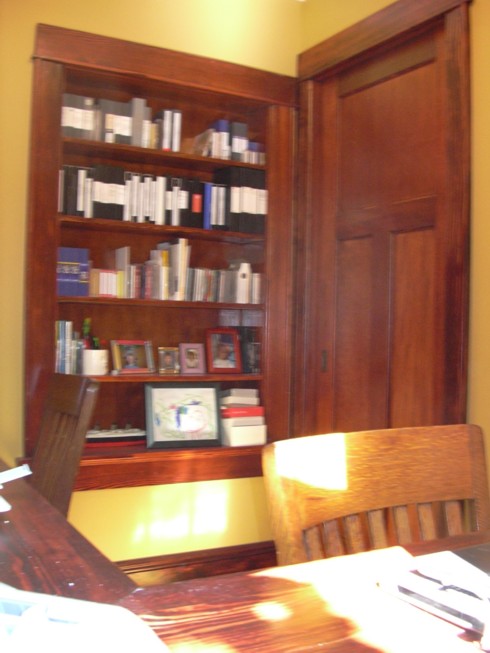 Downstairs powder room... completed in 2005.
Kids Bathroom
One construction dwarf has a velociraptor knob...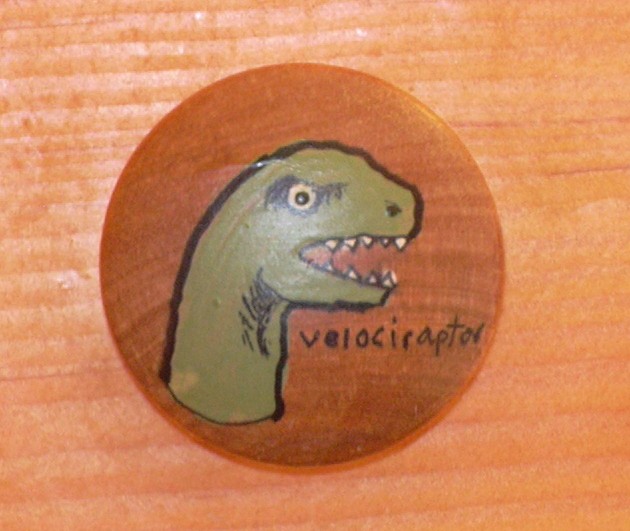 ...one has a duck knob...
...and of course, to share, the duckoraptor knob.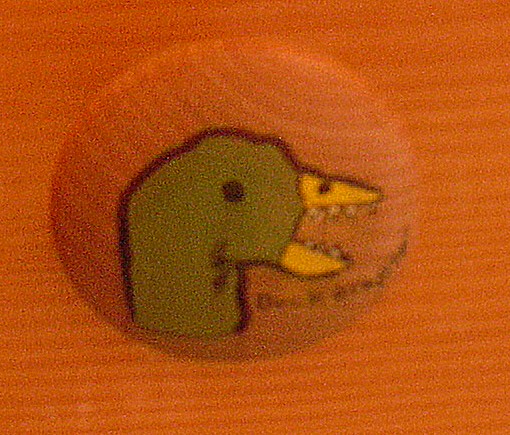 A Construction Dwarf's room
Not much additional work was done in here other then removing the old radiator, patching the floor, restoring the windows and painting. Pre-addition, this used to be the master bedroom, and became my office during construction. Now a very happy construction-dwarf has a room of her own.
The "Fairy Bed" is made from several of the old arborvitae that we removed from around the porch. I stripped them of the bark but left the branches. The foot board has little houses built into the posts with windows that open, and working lights – at least when the bulbs are not burned out. The little houses also contain secret compartments to hide things from older brothers.
Looking East

Front porch... come on up and sit a spell.